An Acoustic Search for Traces.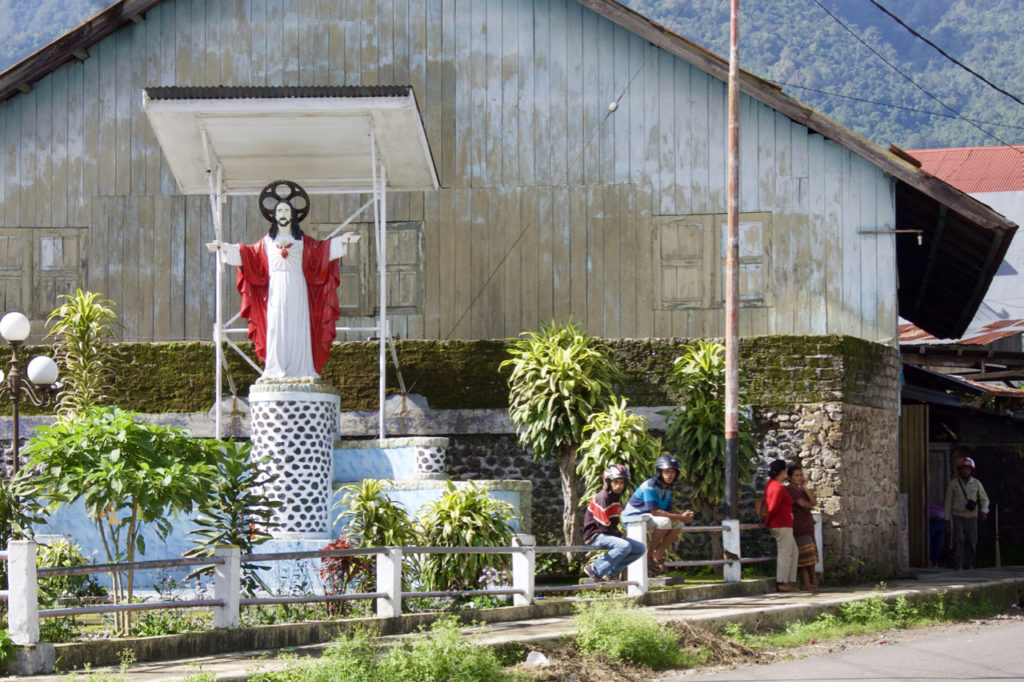 Uncle Otto was a missionary on the island of Flores in Indonesia. Since 1961 he converted people to the Catholic faith, carried bags of cement through the jungle with men and horses, built churches, provided developmental aid. But what does actually happen when one sets out to help "God's kingdom triumph"? When a missionary sets forth into another culture with beliefs in spirits and ancestors and tries to transfer his own beliefs to the other culture? How do the people there react? And what does this endeavor do to the missionary?
Uncle Otto will not answer these questions anymore. He died about 20 years ago. Just like him all the other European missionaries die one after the other. European missionaries are slowly becoming extinct. Indonesian priests continue their work. But they have a different take on many things. And now it is them who set out for the West in order to missionize, because in Europe more and more people loose their faith.
Set in scene as a search for traces between two worlds the journey turns more and more into a necromancy. Maybe Father Otto is not as dead as assumed.
text / sound / directing
Carina Pesch
voice actors
Ulrich Voß, Eva-Maria Kurz, Carina Pesch
studio recording
Christian Bader
commissioning editor
Walter Filz
production
SWR / NDR 2018
Original broadcast 15th April 2018 2:05 p.m. on SWR2.
Further broadcast 8th May 2018 8 p.m. on NDR Kultur.
Rebroadcasted 30th June 2019 2:05 p.m. on SWR2. Link: HERE.
Rebroadcasted 10th March 2020 10:03 p.m. on Deutschlandfunk Kultur.
The Way to Otto's Old Missionary Station in Lengko Elar
In Lengko Elar: Back then Church in a Forest, Today Church in a Village
Adat in Pakang