The Remake.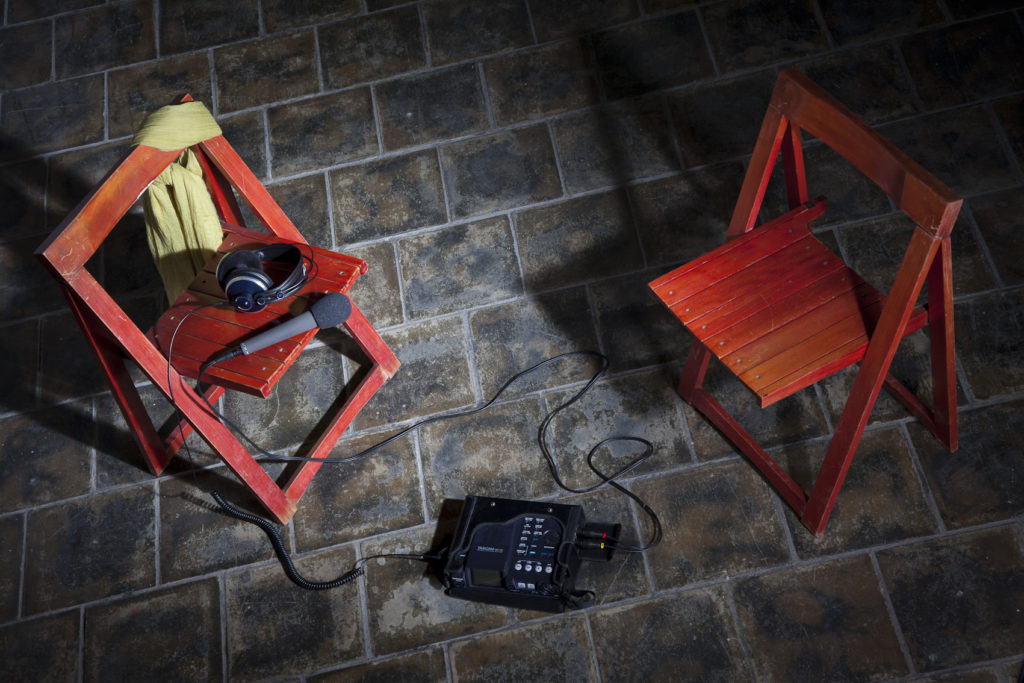 Blind-folded, wired with microphone, recorder, and headphones the artist knocks on the door of strangers. The experimental set-up turns into a symbol for bridging social boundaries and differences. Intimicy is set in scene in encounters. What will stay if people are only audible? What will happen if the means of power between interviewer and interviewee are turned upside down?
Shortlisted for the Kurze Brennende Mikro at Berliner Hörspielfestival 2018.
On 28th April 2019 between 9 and 10 p.m. to hear at Theaterdiscounter in Berlin.
recordings / montage
Carina Pesch
production
independent production 2017