A Binaural Field Recording Composition.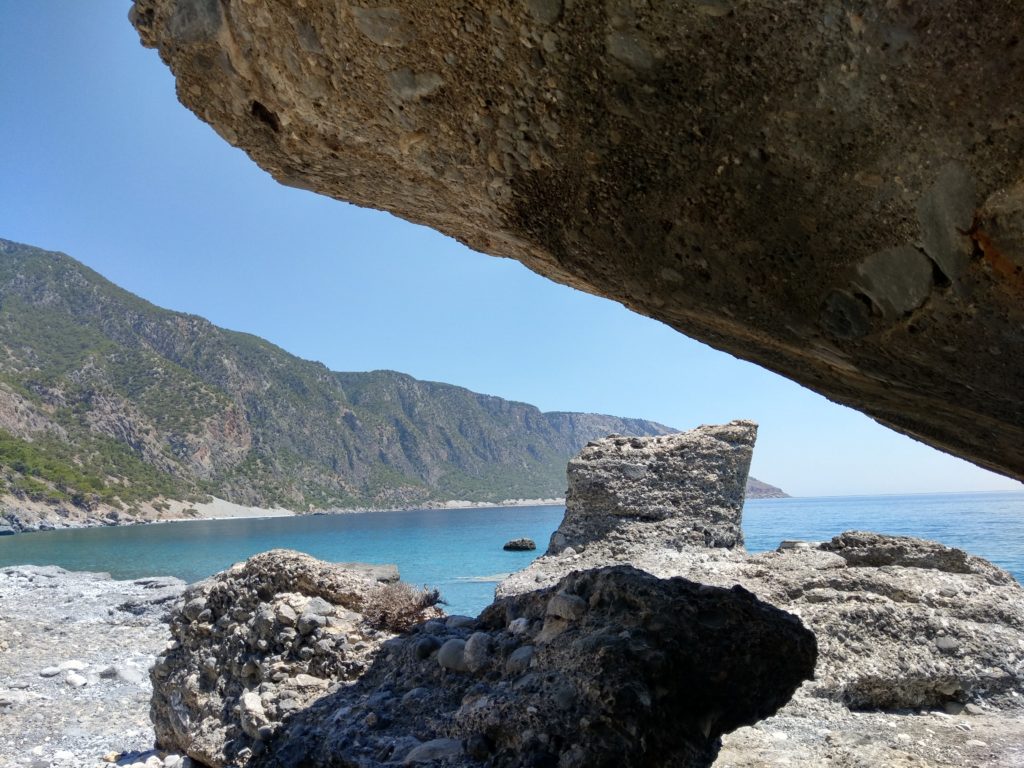 This is the path from underwater caves to the shore, over a dusty hill inhabited by goats through a rusty gate passing a camp site, a bridge over a river, a crowded restaurant… all in search for something cold. The soundscape draws on the simultaneity of natural and human made sounds – under water as well as on land. It pays attention to the influences of tourism on the environment. During the season packs of tourists pass through. A world of sounds between calm, dry nature, boat engines in the distance and hiking tourists who swash through once a day and then disappeare on the last ferry of the day.
Recorded in Aghia Roumeli, a scenic village at the very end of the Samaria gorge on the island of Crete in Greece in August 2019.

recording / composition
Carina Pesch
production
independent production 2019