You Are The Public Performance.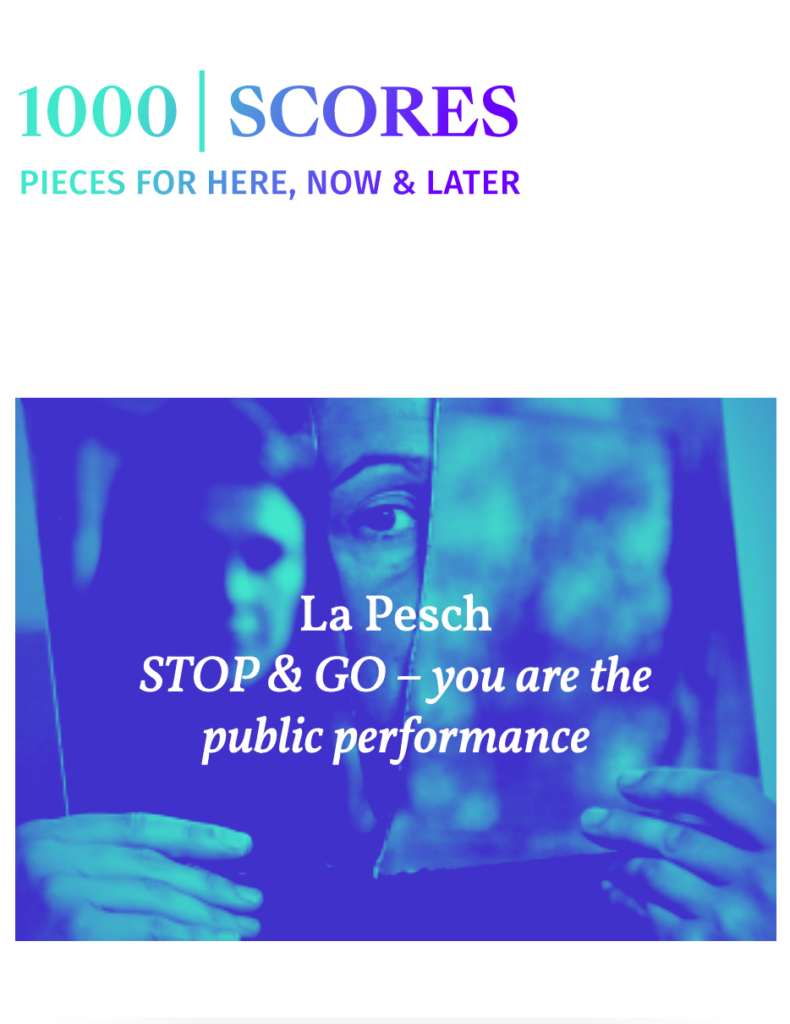 A score that brings the theater to the people, especially but not only in times of the pandemic. Everyone is theater. The performance begins in your own four walls, leads out into the world and back home for reflection. The performance adventure lasts about an hour.
The acoustic score is part of the project 1000 SCORES. Pieces for Here, Now & Later – a project by Rimini Apparat that follows a long tradition: In 1919, Marcel Duchamp sent instructions for an artwork from Buenos Aires to his sister by way of a present. He asked her to source a geometry textbook and suspend it by strings from her balcony in Paris. "The wind had to go through the book, choose its own problems, turn and tear the pages."
In the spring of 2020, scores like this one took on new significance: theaters, galleries, concert halls and clubs remained closed, and the private sphere remained the only place of interaction. In times when encounters are limited and art institutions close their doors, scores became a transdisciplinary artistic practice to connect people in their isolation and with their surroundings.
1000 SCORES is an online performance space that presents instructions from different artists. Each score is a commissioned work for one person, created in collaboration between partner institutions and the artistic team. New works are regularly published on the website.
text / sound / directing
Carina Pesch
production
Rimini Apparat, Film- und Medienstiftung NRW 2021