A Binaural Field Recording Composition.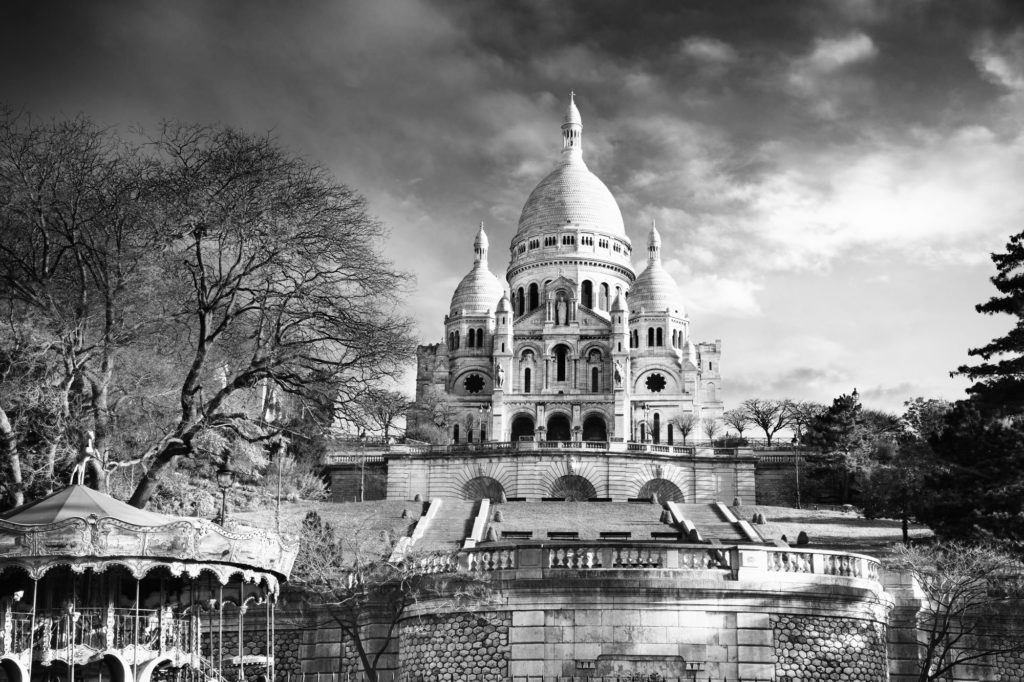 Paris in September 2019. On the famous Montmartre, we start in the halls of the Sacré Coeur, eavesdrop on tourists and their guides, step outside, eavesdrop on security, eavesdrop on vendors and many, many voices that we encounter on the way to the foot of the mountain. Down there, a carousel spins, pigeons are fed, people arrive and leave and pass by construction sites….
Recorded in Paris in September 2019.
recordings / composition
Carina Pesch
production
independent production 2019/2020