The Binaural Sound Installation.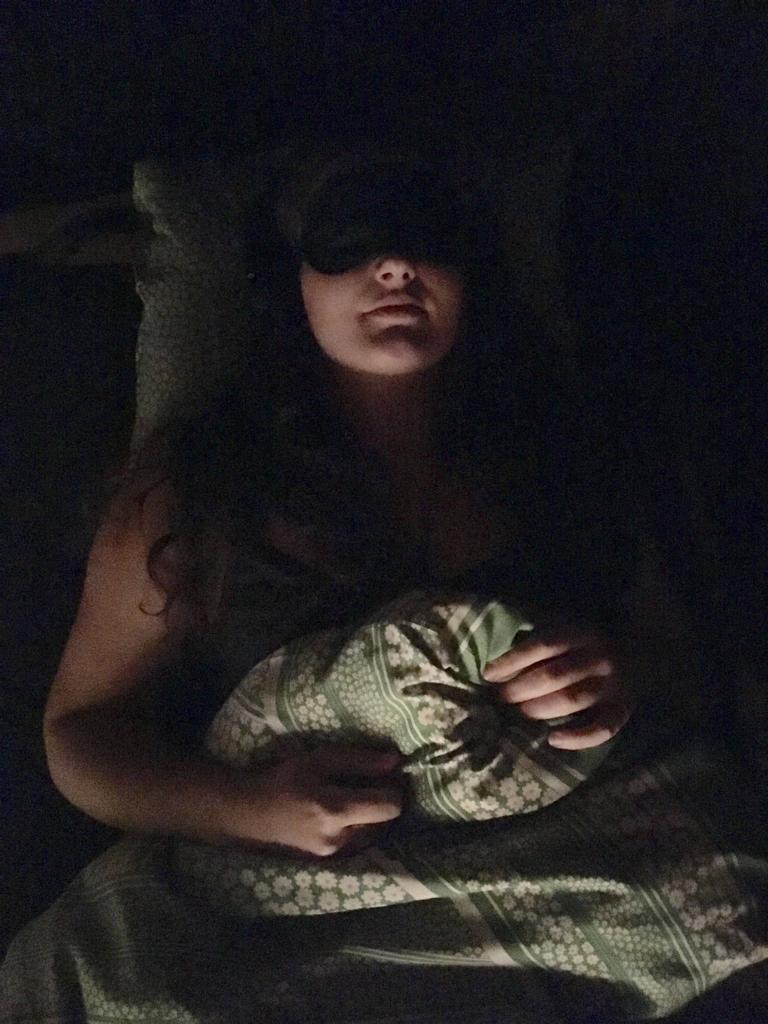 Walk into a room. Lie down. Put on the headphones. Close your eyes. Your body becomes heavy and slowly you drift into dreamland with one of the three artists. From a common starting point three dreams evolve. Each of us takes you on a different journey. Listening to all three dreams you will encounter familiar themes, voices, and things, though from a little different perspective. Once you wake up, will everything still be the same?
A joint exploration of the characteristics of dreams by the three artists. Each dream expresses both the artist's personal approach to dreaming and to radio art. Visitors and listeners slip into the body, mind and dream of the artists.

Three visitors enter the installation at the same time. One of the artists takes them to bed. Two beds stand next to each other with a nightstand in between, the third bed is at the foot of the bed. In the room there is a floor lamp, on the two nightstands there are objects: a water glass, an apple, a bag of Irish toffees, a smartphone and an old alarm clock. The entrance scene was recorded binaurally at the exhibition site from the beds, creating a very realistic spatial impression. The visitors first hear the same go-to-bed scene, each recorded from the bed they are lying in. Then they drift off into different dream worlds. They encounter the objects in the room as well as the voices of the three artists. The border between reality and fiction blurs until they are suddenly awakened by a loud noise. Was that in a dream or in the room? They take off their headphones and blindfolds and explore the room. Is it unchanged? A dream diary is ready for them to write down their experience.
The installation was produced by GERÄUSCHKULISSE Kollektiv (Lena Löhr, Martina Weber and Carina Pesch) for HearSay International Audio Arts Festival and had its debut in Kilfinane/Ireland from the 4th to 7th of April 2019. It was reinstalled at ZiXP Festival in Leipzig from the 19th to 22nd of September 2019.
concept / realisation
Lena Löhr, Martina Weber, Carina Pesch
voices
Lena Löhr, Martina Weber, Carina Pesch, Drew Mortimore a.o.
radio version
Carina Pesch
production installation
HearSay, ZiXP, GERÄUSCHKULISSE
production radio play
GERÄUSCHKULISSE Kollektiv
Binaural Radio Play
A linear radio play then emerged from the installation. Both this composition and the installation transfer dreams from one head and body to the next.
The radio drama version was awarded the Grand Prix Nova 2020 (3rd place) in the category "Binaural Radio Drama".
[…] three narratives hovering between dreaming and waking states, blurring the boundaries between the conscious and the unconscious. Its lighthearted, sometimes improvisatory approach is anticipating a Nouvelle Vague in audio drama.

Jury Grand Prix Nova